Activities at Camelback Resort
Camelback Resort has lots to do especially if you are bringing the entire family to the EXPO. While you're busy at a meeting or seminar your family can take advantage of these great things to and you can too!
To reserve ahead for some activities call – (570) 629-1663 Ext. 3
Aquatopia
Aquatopia was VOTED #1 Indoor Waterpark: In 2015, after being open for just 3 months, Aquatopia was voted #1 indoor waterpark in the Country by the readers of USA Today. State of the art, MODERN slides, rides and attractions:  The only combination family raft ride of its kind in the world, the Venus SlydeTrap fuses three thrilling waterslide experiences into one slide.  And Storm Chaser is the USA's longest UPHILL watercoaster.

Appalachian Express Mountain Coaster:
 PA's ONLY Mountain Coaster: Camelback Mountain Adventures' signature 4500′ steel-track Mountain Coaster cruises through the trees and down the steep slopes of Camelback. The Appalachian Express Mountain Coaster requires no experience – just an adventurous attitude and a readiness to smile until your cheeks hurt.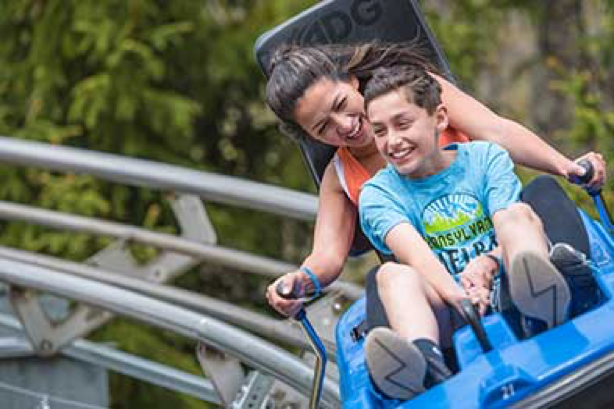 Soaring Camel Zip-Flyer
North America's LONGEST Zip-Flyer: Flights depart daily on Camelback Mountain Adventures' Soaring Camel Twin Zip-Flyers. Race side-by-side as you fly from the summit of Camelback Mountain 4000' back to the base!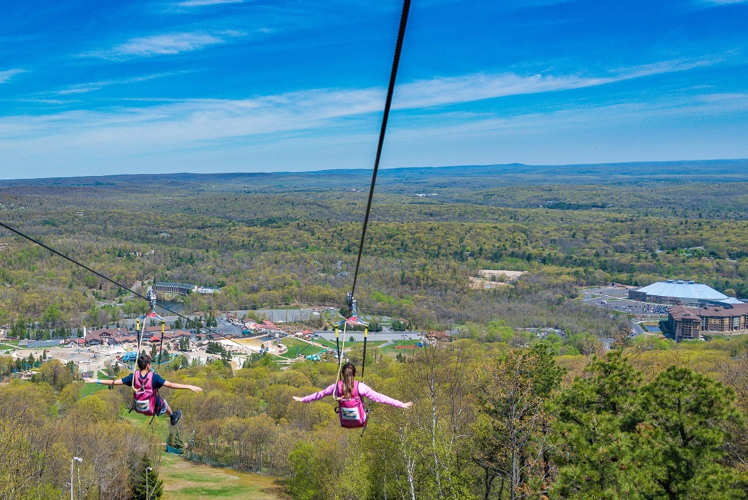 DOUBLE BARREL 1000′ DUAL ZIP LINES
Race a friend down Camelback Mountain on our 1000′ Dual Zip Lines! The 1000′ Dual Zip Lines are another one of Camelback Mountain Adventures' heart-pounding experiences. We'll harness you up and get you ready to zip through the trees at up to 8 stories above the ground! Our Dual Zip Lines are perfect for racing a family member or friend, so you can have bragging rights all the way home. This adrenaline-inducing adventure is so good that you will want to race again. There's nothing quite like the sound of a zip line in the Poconos – try it once, and you'll be back for more! No reservation required.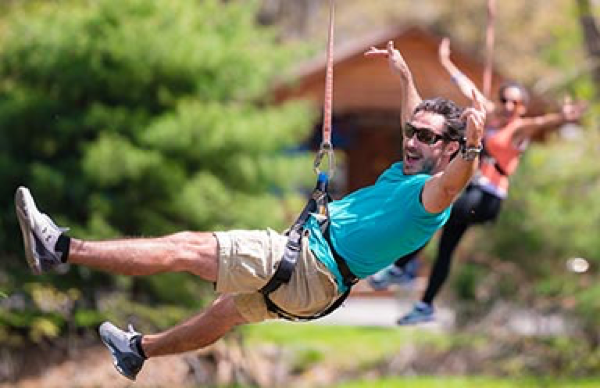 Pocono Pipeline Mountain Slide
Tame the newest addition to Camelback Mountain Adventures – Pocono Pipeline Mountain Slide. Start this alpine adventure by taking a scenic ride up the Raceway chairlift at Camelback Mountain. From the top, hop aboard your cart and begin your race down the dual, 2,800 foot-long track. You control your own speed, up to 25 miles per hour, through a series of switchbacks, straight-aways and dips.